About Us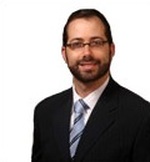 Katz Law Firm's founder and managing partner, Adam Katz, is admitted to practice law in New York Supreme Court, Southern District, Eastern District and U.S. Tax Court. He is an active member of the ABA– American Bar Association, NYSBA – New York State Bar Association (and is also a member on the Trusts and Estates Law Committee), NAELA (National Academy of Elder Law Attorneys), NAEPC (National Association of Estate Planners and Councils) and EPCNC (Estate Planning Council of Nassau County). In 2017, Adam was elected by the Board of Directors of NAEPC as an Accredited Estate Planner and received plaques from from Martindale-Hubble for practicing law and from Top Lawyers (as published in the New York Times) in recognition for excellence and achievements by the legal community.  Adam also received plaques from Lawyers of Distinction in 2018 and 2019 recognizing excellence in Wills and Trust Law. He is recognized and listed for estate planning and probate services on Nolo.com, Avvo.com, Lawyer.com and other websites, where he voluntarily answers questions and comments on other attorney's answers regarding various legal issues. Adam has also been nominated to be a rising star SuperLawyer by Thomson Reuters from 2015 until 2017, and in 2021 was nominated to be a SuperLawyer by Thomson Reuters for attorneys who have practicing longer than the rising star nomination. In addition, he has been selected to serve as Co-Counsel for other law firms and attorneys. Adam was invited and has accepted the position to become a State Practice Advisor for Interactive Legal, which is among the nation's elite leading Trusts, Estates and Elder Law legal resource and knowledge base.
Adam's unique academic background enabled him to gain exposure and valuable work experience across a wide variety of financial and legal positions. He has worked in the financial sector at Merill Lynch, practiced corporate litigation at Proskauer Rose LLP, intellectual property at Pennie & Edmonds, corporate transactional law at Jones Day and trusts and estates law at a number of firms. Adam has published articles on accounting and tax in BNA and decanting irrevocable trusts in the Nassau Lawyer. In addition, Adam has substituted as a law professor at Hofstra University's School of Law and St. Johns Law School on trusts and estates drafting and tax law, lectured and participated in panels at Cardozo Law School and has given classes and presentations in various forums.
Adam earned his Juris Doctor at Fordham University School of Law, where he was Notes and Articles Editor for the Fordham Journal of Corporate and Financial Law. Additionally, Adam was selected as a professor's assistant and student coordinator of a research team to publish a treatise on International Law. After law school, he received his Master of Laws in Taxation, with a focus on Trusts and Estates, from New York University School of Law in 2008, where he was elected to be Director of the NYU Law & Business Association and volunteered as a mediator in the NYU Mediation Clinic.
Before Adam's study of law, graduated with cum laude honors from on an awarded scholarship from Hofstra University where he earned dual Bachelor college degrees and was given the Presidential Academic Fitness Award. Adam received his Bachelor of Science in Mathematics with honors and was Vice President of Kappa Mu Epsilon National Mathematics Honor Society. Adam also received a Bachelor of Arts with a triple-minor in Philosophy, Economics and Asian Studies. He was also elected to be Senator of Hofstra's Student Government Association. Adam volunteered to tutor and teach mathematics and computer science to his fellow students, which paved a path to his being personally chosen by one of his professors to be a peer teacher of Finite Calculus with Business Applications.
If you are looking for legal guidance, an analysis or review of your documents or business plan, representation in a legal matter or simply a consultation to discuss and see how we can help you directly or assist you in attaining your goals, Katz Law Firm is ready to use our expertise to serve you—contact us today! We specialize in estate planning, tax planning, and business formation law among other areas of law and private client services we provide. We have been proud members of the Better Business Bureau (BBB) since 2017.